Construction Area Fencing
Barriors Around Construction Sites Must Posses Certain Characteristics To Insure Public Safety.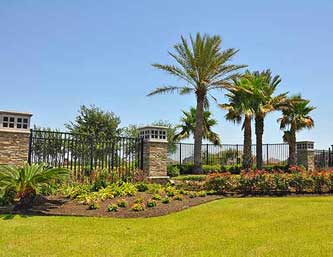 Conserving the safety of the construction site is a main concern of any project manager. Construction Area Fencing sorrounding the entire location and denoting hazardous areas within the site makes it possible for the project manager to maintain worker safety and at the same time prevent unauthorised entry into the construction area.
Construction Area Fencing is used to mark off a clearly defined barrior and prevent the open public, pedestrians, children and animals from exposing themselves to potential dangers in the construction site. Sometimes referred to as Barrior Fencing or Safety Fencing these types of barriors will allow only specific points of entry at locations that are highly visible and can easily be monitored by designated construction employees. The fencing material will usually be of a highly visible color and designed in a fashion that will prevent small children or animals from climbing over and getting past. Most of the time Construction Area Fences are regarded as a temporary and movable structure and as such they should be easily put up and taken down. Since they are regarded as a temporary barrior any fence of this type may present certain challenges, such as sturdiness, ease of mobility, strength, durability and even storage convenience. Considering the utmost importance of safety and protection a Construction Area Fence provides plus the inherent challenges that may be presented it is advisable to get an experienced fencing company to peform an analysis of the area taking into consideration any special situations or conditions that may present themselves. An experienced fence company will create a clearly defined barrior marking off the entire construction site and provide a total solution of safety for all concerned.
Construction Area Fencing can be regulated by the Occupational Safety and Health Administration (OSHA) and even the county where the construction is being conducted may have certain guidelines that need to be followed. It is important to follow these regulations or face the possibility of fines and penalties.